27 Jun

Online Lead Generation: An Opportunity No Business Can Refuse

By Brad Shorr of Straight North

Does your organization have a website consciously built for generating leads? Many organizations have a "build it and they shall come" attitude about their website, figuring if they load it with enough information and cool design features, the new business will start rolling in.

It never does.

Created by Straight North, a Chicago SEO services company, the

"Online Lead Generation Ecosystem" infographic shows that effective, ever-improving lead production comes from a carefully crafted website supported by an infrastructure geared to drawing the right traffic, giving website visitors the right conversion opportunities, identifying conversions, tracking them, following up with them, and then using the data to make the website more powerful.

In the early days of the Internet, online lead generation was considered a frill. Today it is a necessity:

With so much opportunity to attract new customers online, successful organizations are making a point of bringing greater sophistication to their online marketing efforts. If a "build it and they shall come" attitude was a losing proposition in the past, it will be catastrophic in the future, as web-savvy competitors gobble up bigger and bigger pieces of the pie.

Brad Shorr is Director of Content Strategy at Straight North, an Internet marketing agency that specializes in SEO, PPC and web design services. With decades of sales, marketing and management experience, Shorr has written for online publications including Salesforce, Forbes and Entrepreneur.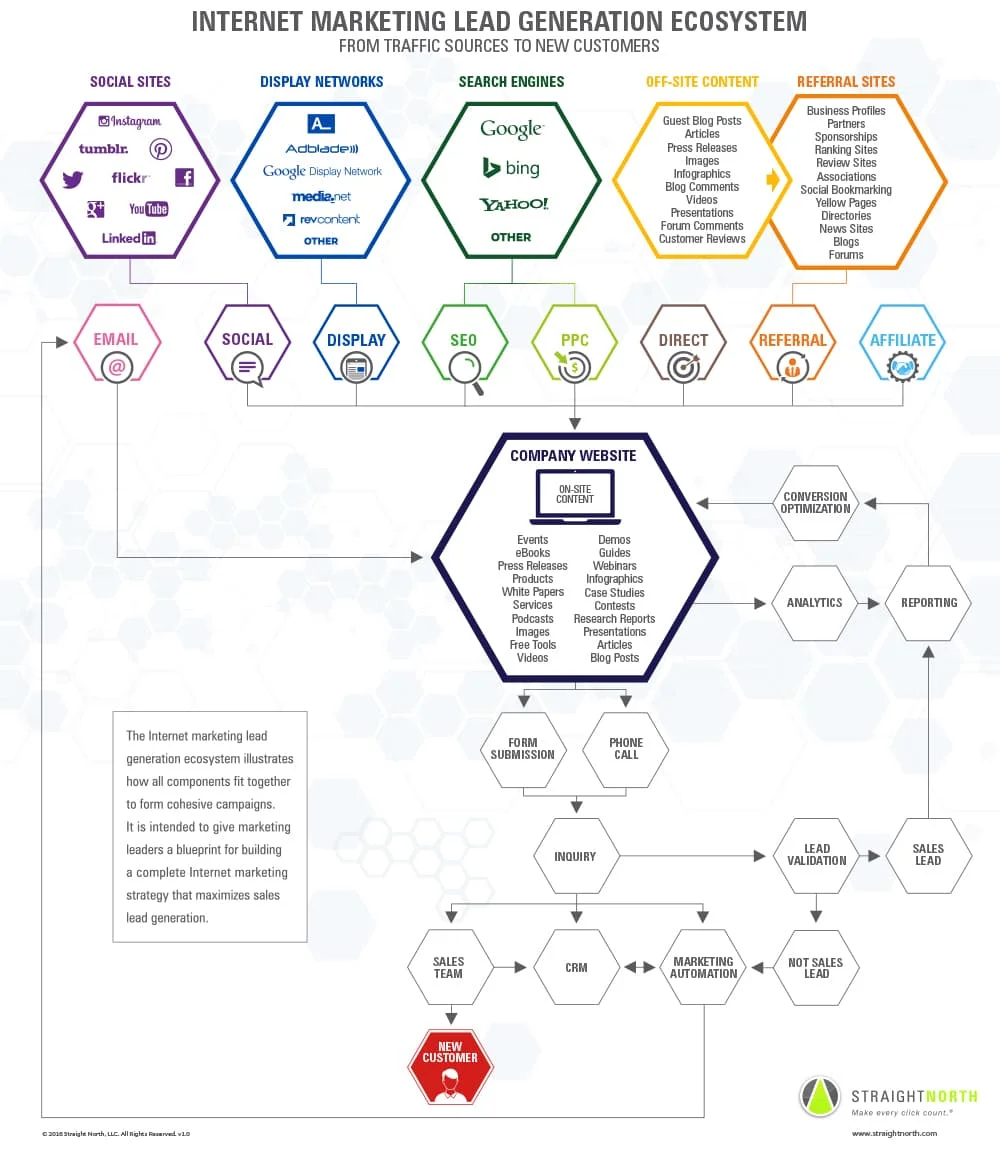 The following two tabs change content below.